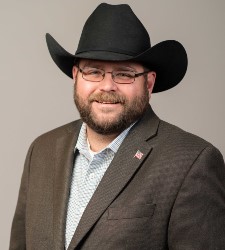 As a talented, experienced, and trustworthy mortgage professional, Kelly D. Haney has been helping individuals and families realize their dreams of home ownership since 2000. He specializes in helping homebuyers secure loans that best suit their personal circumstances and financial needs.
Kelly began his multi-faceted career in the mortgage industry as a call center representative. He quickly advanced into loan origination and sales management, which enabled him to gain excellent skills in loan transactions, client relations, team leadership, and training and development. For the last seven years, Kelly has undertaken leadership roles that have included directing business operations, managing teams of processors, facilitating regulatory compliance, handling complex transactions, and streamlining existing operations.
With a focus on increasing sales volume and improving business processes, Kelly is currently a Branch Manager and Coach with Mortgage Financial Services, LLC. His responsibilities include supporting the sales and operations teams, managing the client database, and training mortgage loan originators on products and processes. Additionally, he provides first-rate mortgage products and complete support to customers before, during, and after their closings.
Kelly's integrity, enthusiasm, and expertise, as well as his excellent communication and problem-solving skills, ensure that customers and colleagues receive the highest level of service. He has also implemented improvements that contributed significantly to companies' operational and financial performance. In fact, he initiated policies and processes that increased profits at a mortgage company by 90 percent in 60 days. He also developed a standardized loan process that increased the percentage of loans that closed on or before the scheduled due dates.
In 2003, Kelly earned a Bachelor of Science in Business Administration from DeVry University in Irving, Texas. He also holds a Master of Arts in Leadership from Mid-America Christian University in Oklahoma City, Oklahoma. Furthermore, Kelly is a member of the North Texas Mortgage Professionals, National Mortgage Professionals, Texas Mortgage Professionals Texas Mortgage Bankers Association and the Dallas Mortgage Bankers Association. Kelly has served on the board of directors for the North Texas Mortgage Professionals and has held the office of President-Elect and the incoming president for 2016. Kelly has been recognized for top 50 most connected and 40 under 40 most influential in the mortgage business.
I'm here to answer any questions you might have about our products and services. Feel free to contact me using any of the following methods: